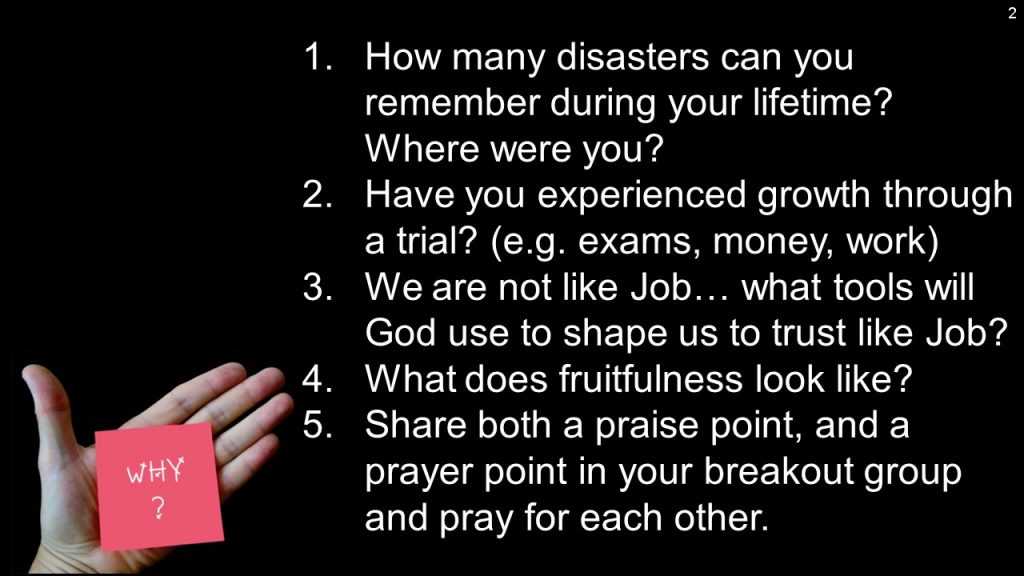 29th March 2020
Discussion Questions
How many disasters can you remember during your lifetime? Where were you?
Have you experienced growth through a trial? (e.g. exams, money, work)
We are not like Job… what tools will God use to shape us to trust like Job?
What does fruitfulness look like?
Share both a praise point, and a prayer point in your breakout group and pray for each other.